White Jade Gua Sha Facial Tool
Regular price

Sale price

$27.00
Slow down, breathe deep and invite calmness into your body. A moment of reconnection with your self, an act of self-care. 
What is it:
Originally a body treatment, Gua Sha is a facial massage technique practiced in Traditional Chinese Medicine for thousands of years. It is used to massage the face, relieve tension, boost circulation, promote lymphatic drainage, firm, lift and sculpt the skin and face. 
The perfect tool to elevate your skincare routine. Use consistently to define your facial features, smooth out fine lines and wrinkles, and give your skin a healthy glowing complexion.  
Known for its power to make you feel calm and peaceful, White Jade is a precious gem stone with the ability to bring inner peace, love, and a greater sense of self. 
How to Use

Start with cleansed skin and apply a nourishing face oil to help the Gua Sha glide smoothly.

1. Starting with the forehead, lay the tool flat against your skin and move upwards from the eyebrows to the hairline. 

2. Next move to the cheeks, from the crease of your nose - using the longest side of the Gua Sha - scrape outwards to your ear. Repeat on the other side.

3. Down to the chin, using the heart shaped part of the Gua Sha, scrape from your jawline to your ear, on each side of the face. 

4. To target puffy areas like under-eye bags, place two fingers on the side of the nose pulling gently in opposite direction to create tension. Then gently scrape the tip of Gua Sha from the inner corner of the eye to the temple. Repeat at least 5 times on both sides. We recommend starting here first with a cold Gua Sha to help de-puff. 

After use, clean your Gua Sha before storing it. 

Please note that each Gua Sha is unique in colour and pattern due to the natural variations of the Jade stone. This is part of their natural beauty.  
Share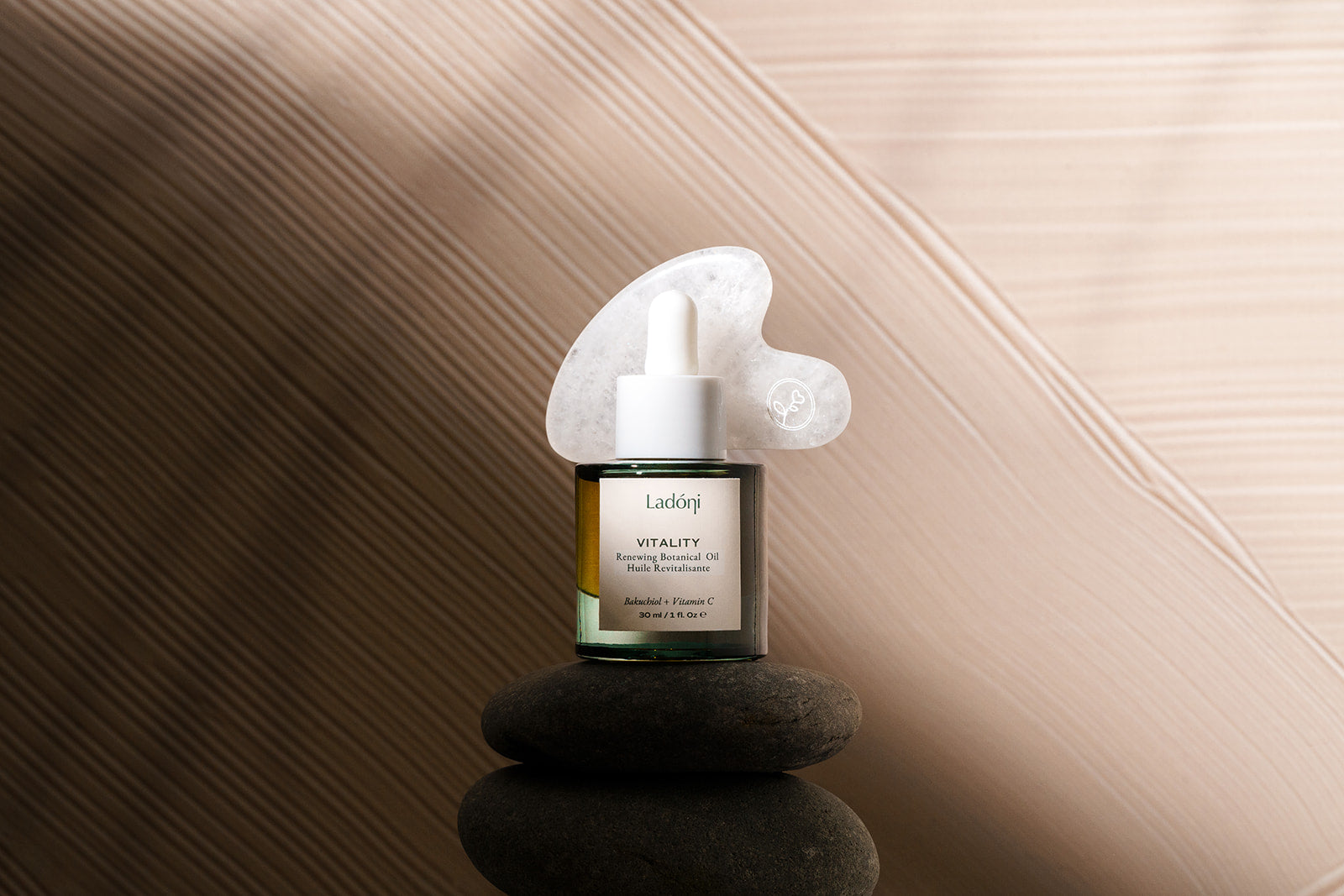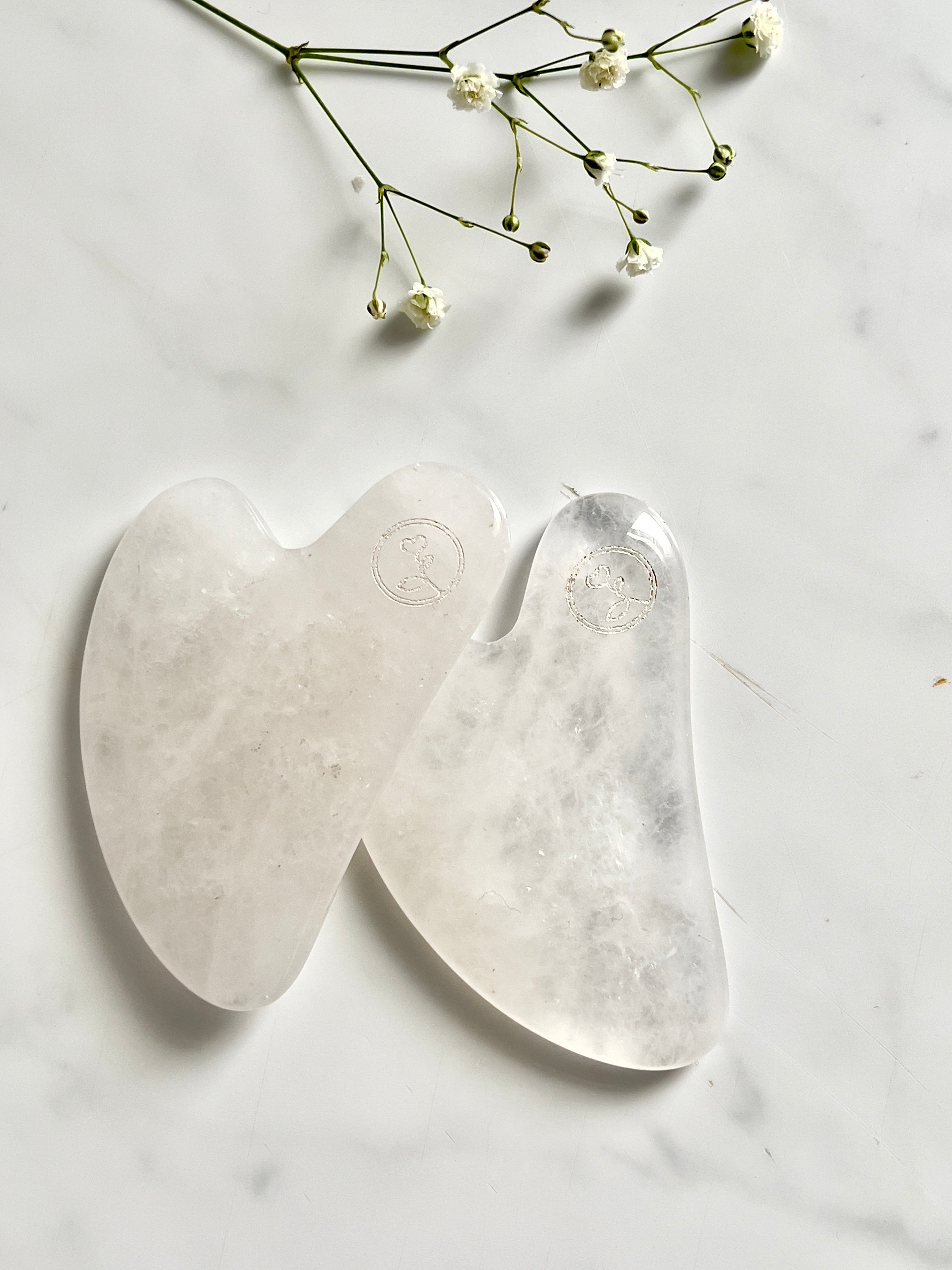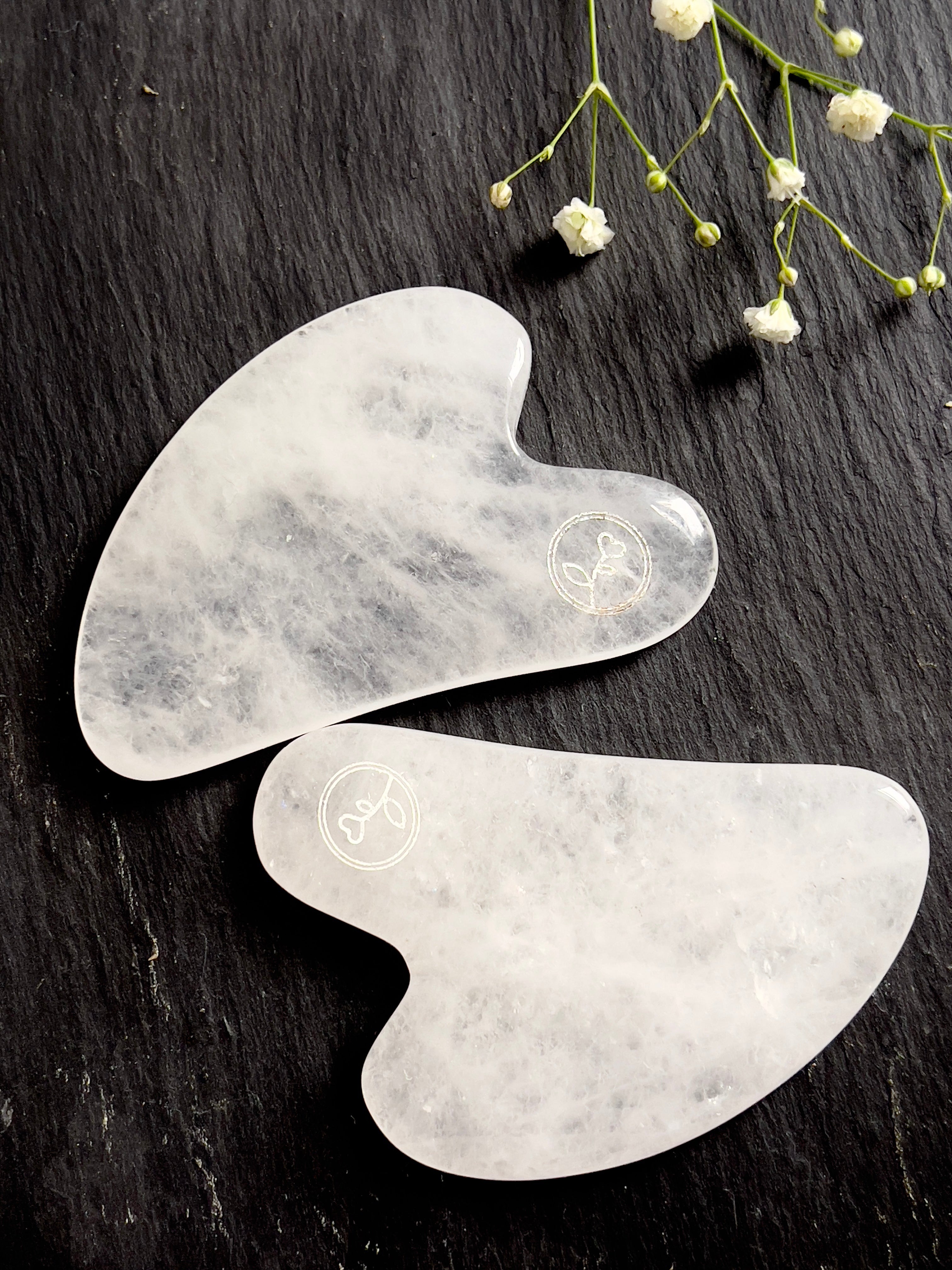 Sustainably sourced & made
FAQs
Who is it for
Skin benefits
Recycling
Notes and Tips