At Ladoni, we believe knowledge is power. Only by educating ourselves about our skincare ingredients, their source and manufacturing process, their impact on our health, our people, and our planet, can we make informed and conscious decisions.
YOU inspire us to be very intentional in our choices and we take pride in expressing this through our values: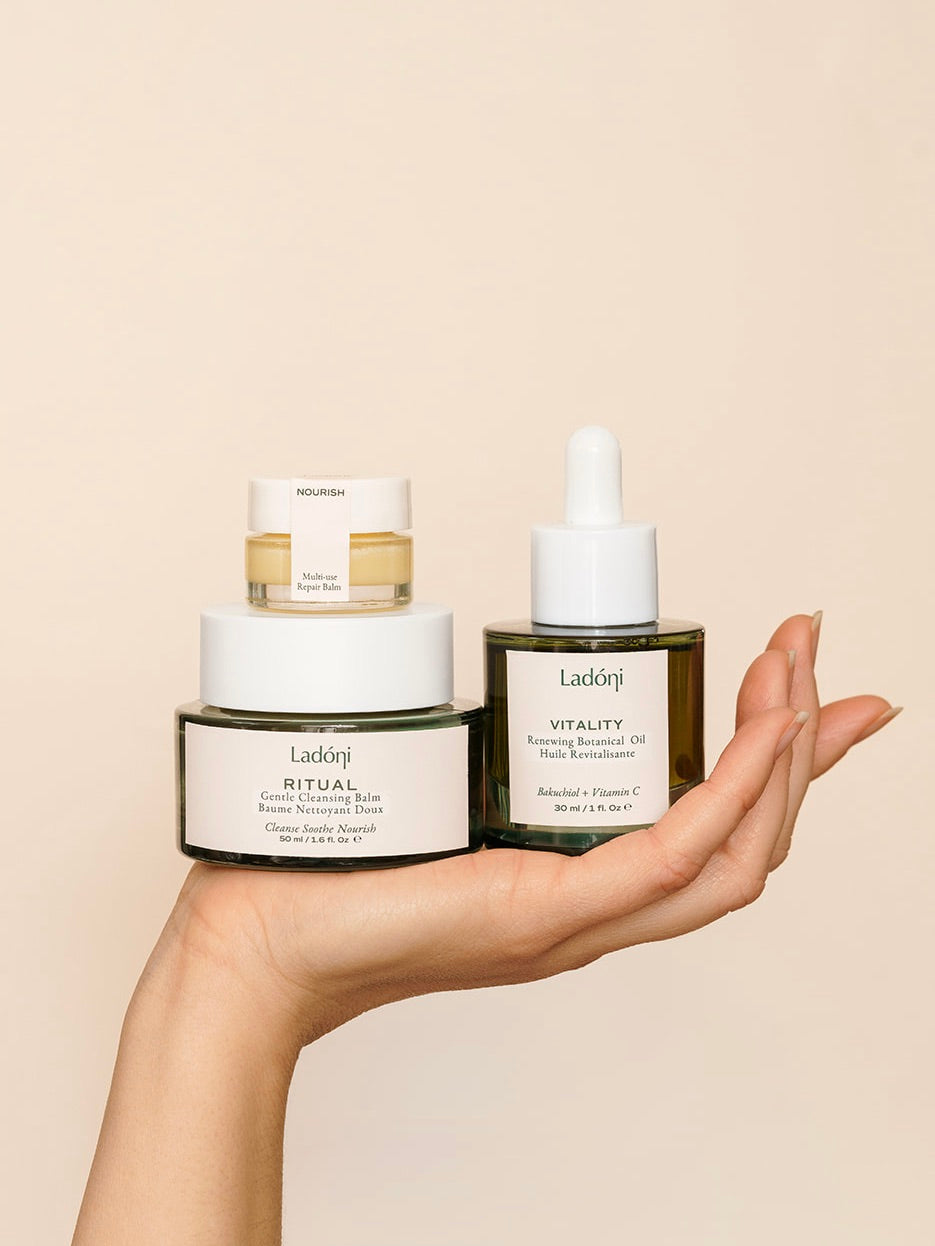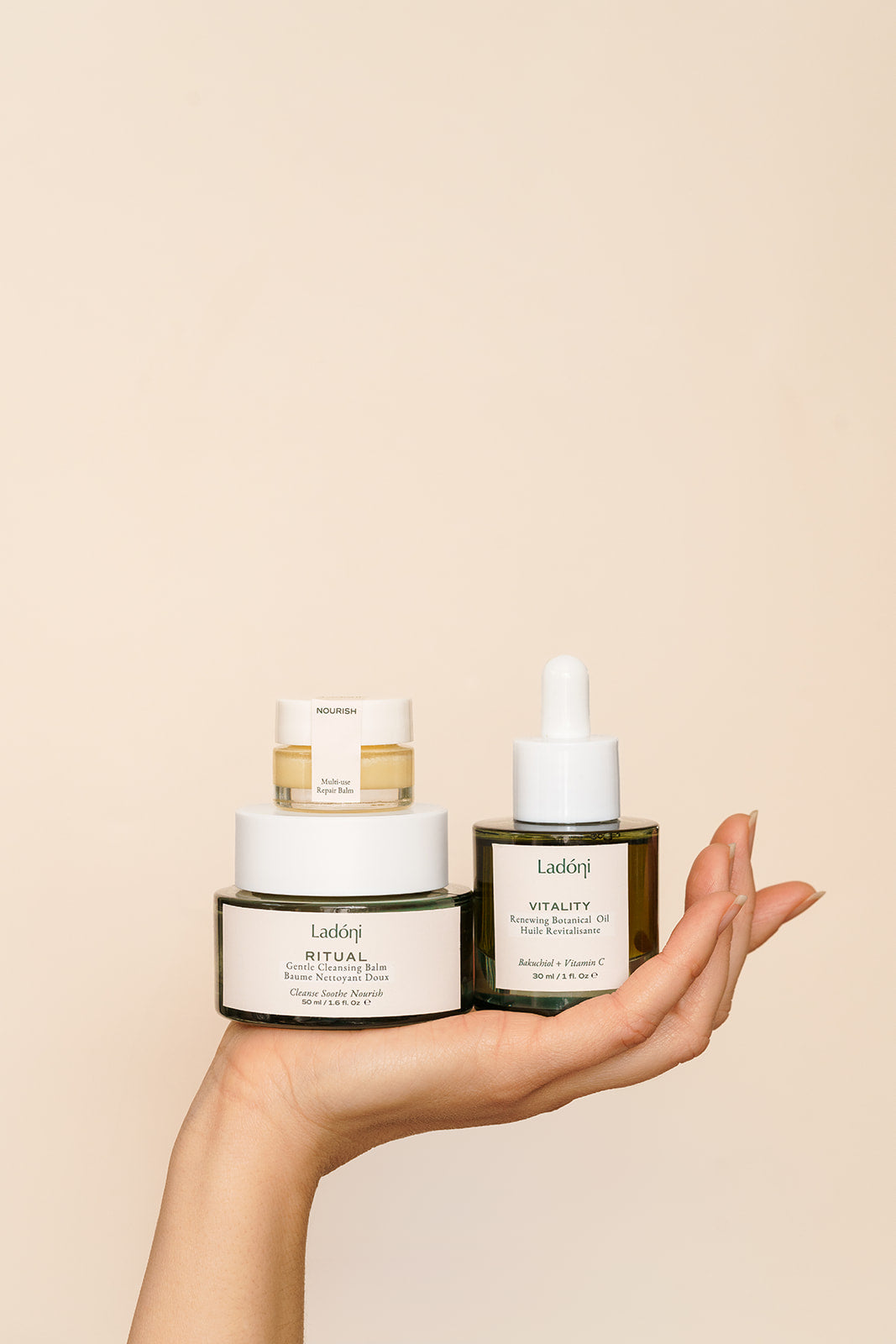 Quality: organically grown, ethically sourced, plant-based first. High quality, effective ingredients backed by science.  Result driven, our formulations are designed to nourish and support barrier function, rebalance and repair compromised, blemished skin, reduce inflammation and promote radiance. Beyond addressing your skin concerns, our range of  luxurious products empowers you to slow down, reconnect with yourself and nature. After all, kindness is not only the act of caring for others, it's accepting and loving yourself too.
Safety: there's this misconception that natural products are automatically safe, which is simply not true. We have carefully selected our ingredients to create gentle but effective formulations that are safe and compatible with your skin's microbiome; meaning adequate pH levels, active ingredients efficacy and usage levels that always support your skin's acid mantle and overall integrity. We choose essential oils that add aroma-therapeutic benefits to our products, in low dosages. But we also offer Essential Oil-Free options for every product for those with sensitivities.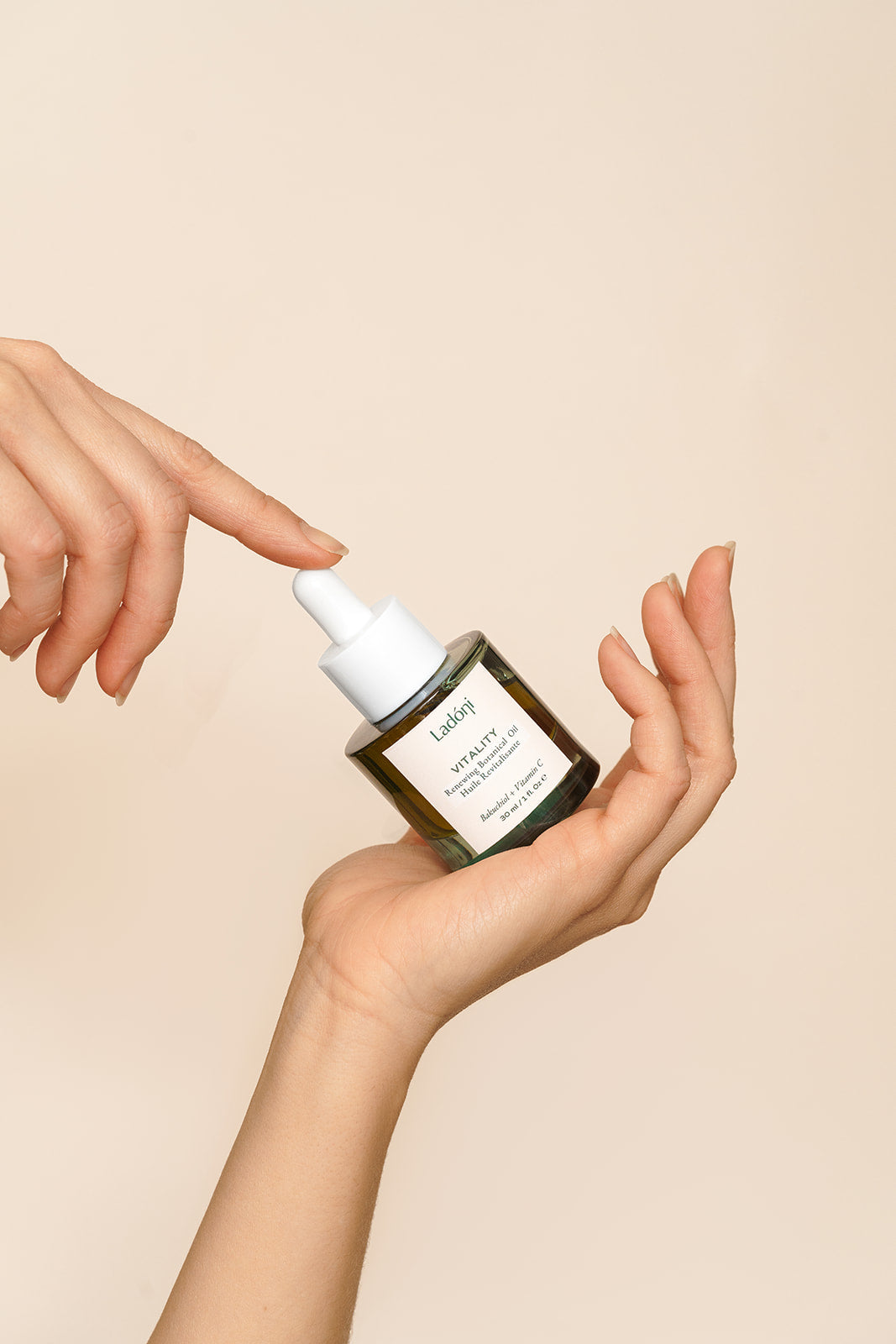 Simplicity: Less is more. By combining potent botanicals and actives at optimized and bioavailable levels, we ensure our formulations have the ability to multi-task. This simplifies your beauty rituals and eliminates the need for multiple products to tackle your skin issues, reducing waste. 
Transparency: from our INCI list to our processes - from sourcing to manufacturing. Check our blog for insights on our ingredients and why we chose to incorporate them into our formulations.  
 Canadian: Proudly Canadian and black woman owned, for all skin types & tones and gender. Intentionally and sustainably made by hand in Halifax, Nova-Scotia.